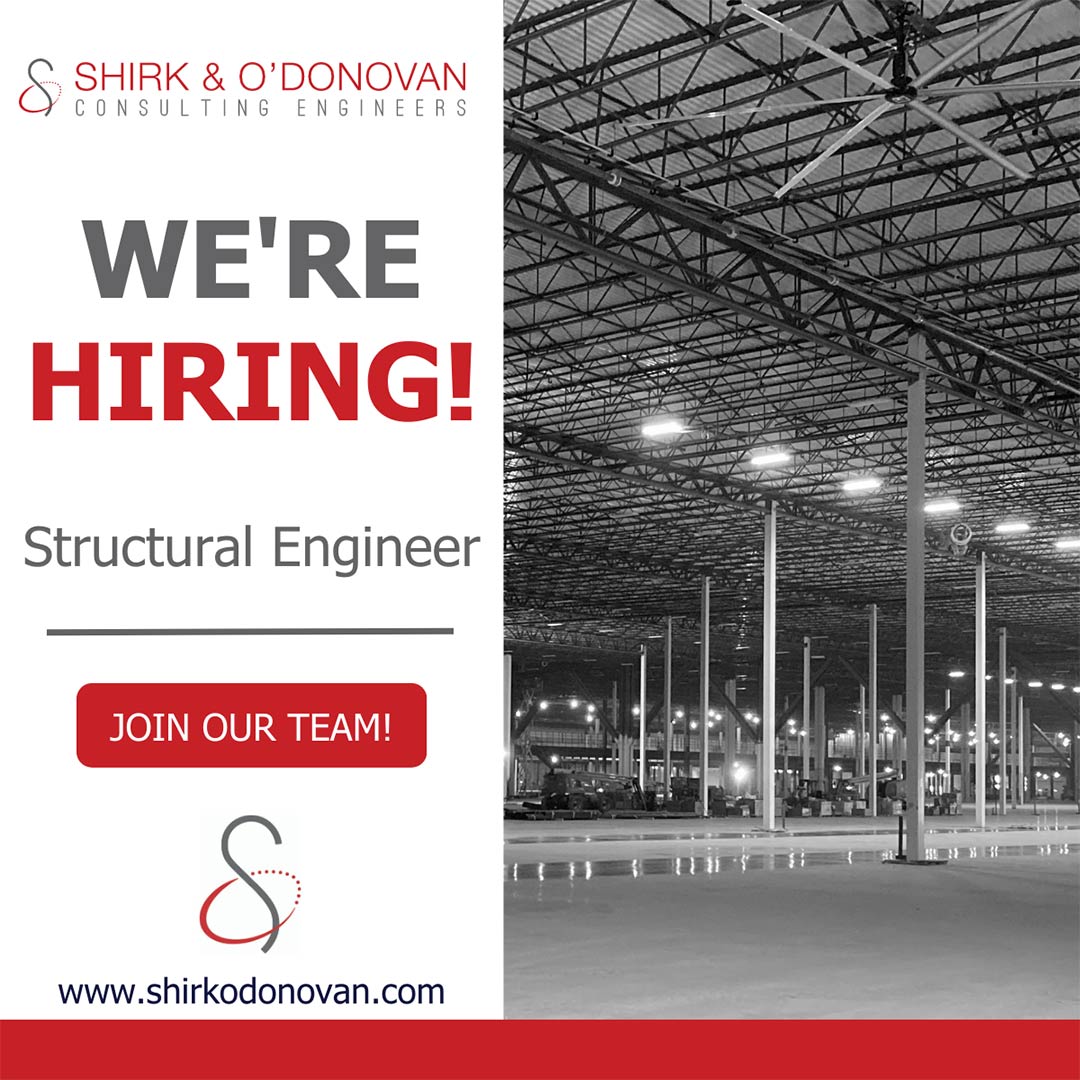 Click above image for detailed PDF job description.
At Shirk & O'Donovan, we are always looking for the best and the brightest structural engineers to join our team. We offer a challenging and rewarding work experience which enables each staff member the opportunity to grow their professional career in a fun, relaxed work environment. To obtain the highest level of professional development, we invest in our staff through training, mentoring, continuing education and collaborative work efforts. Because we work in eight diverse construction markets, we offer countless opportunities to fully develop your professional careers.
We also understand the importance of achieving a healthy work-life balance and the need to unplug and relax, exercise regularly, and spend time with friends and family. We promote a family-oriented team approach with a variety of social activities planned to include weekly staff lunches, our annual corn hole tournament, family night with the Clippers, happy hours, our March Madness family party as well as our annual holiday parties. To help promote health and wellness, Shirk & O'Donovan provides employees with an annual gym membership, lunchtime hikes and healthy snacks on Wellness Wednesdays.
If you are interested in learning more about Shirk & O'Donovan and employment opportunities, please email your resume to Jennifer Suozzi, Director of Administration jensuozzi@shirkodonovan.com
Progress Report — St. Mary's School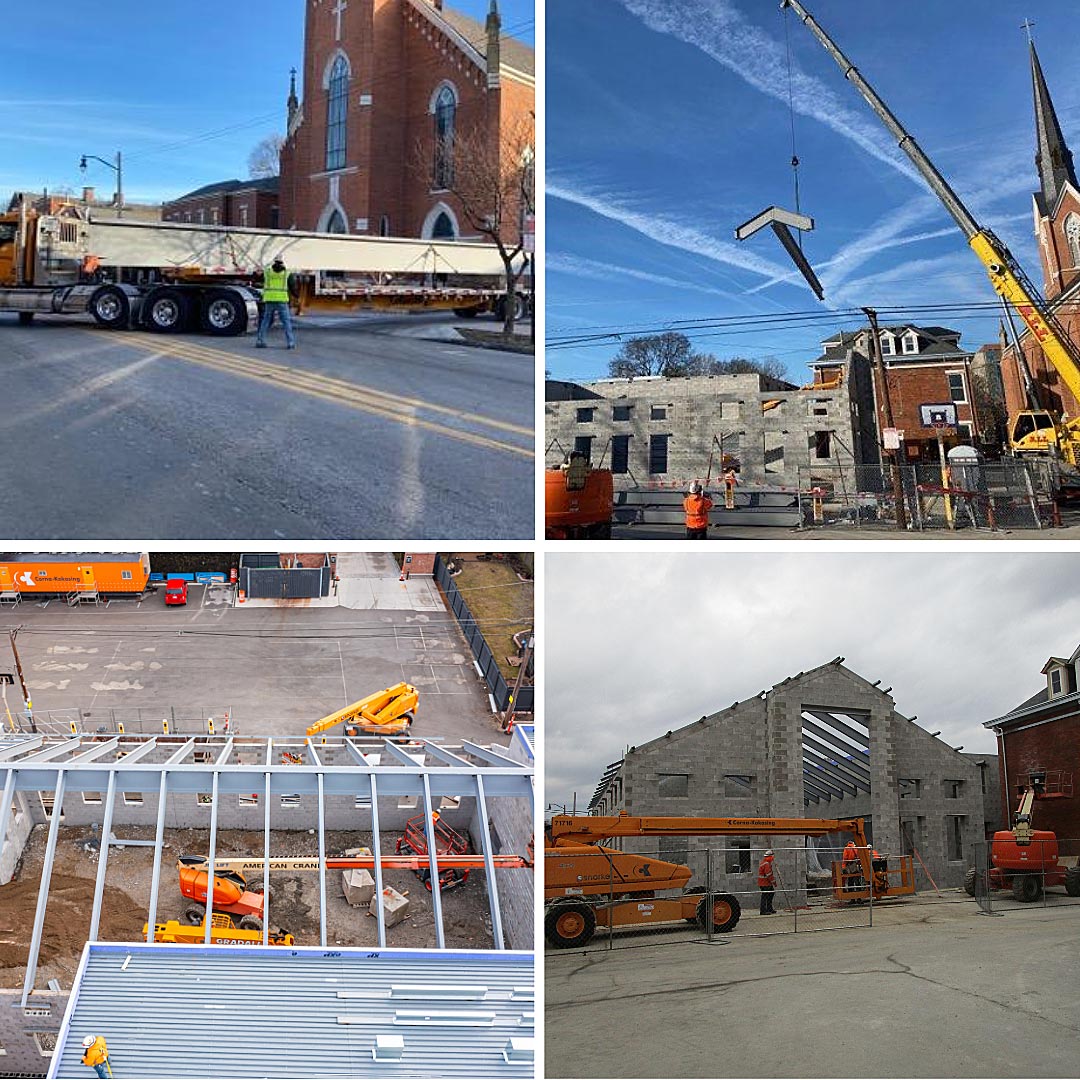 Shirk & O'Donovan has the pleasure of teaming up with MKC Architects and Corna Kokosing Construction Company and providing structural design services for this new addition at St. Mary's School in German Village. Interesting fact: An almost 78-foot, 18,0000 lb. steel beam had to make its way through the streets of Columbus before reaching its destination! We cannot wait to see the finished project – it will provide a beautiful solution in a tight urban setting.
NOV 22 — Dessert Bake-Off
DESSERT BAKE-OFF: It has been a busy November! We had our 2nd Annual Battle of the Bakers - Dessert Bake-Off and the competitors came out in full force this year. There were so many delicious and creative desserts, it was hard to pick the top 3. At the end of the day, Jeff won handedly with his Banana Holiday Cake, Carrie came in 2nd with her Vegan Lemon "Meringue" Cupcakes and Nate finished 3rd with his Quickie Sticky Toffee Pudding Cake. Other delicious desserts included a Stunning Salted Caramel Banana Cake, Cherry Pie, Chocolate Ganache Cake, Pecan Pumpkin Upside Down Cake, Texas Sheet Cake, Ting-a-lings, Pumpkin Spice Chocolate Chip Cookies, and Pumpkin Gems. The staff slowly paced themselves with the sampling of each dessert and spread it out throughout the day. We may have all maxed out our dessert quota that day, but it was worth every calorie!
THURSDAY LUNCH: Shirk & O'Donovan started a tradition over 30 years ago where the staff goes out to a weekly lunch. What began as a Thursday Lunch at Skyline has evolved into a rotation between 10 local restaurants. For Thanksgiving, we moved our lunch to Wednesday and once again enjoyed a delicious meal at Skyline, the original lunch place! It was a nice way to end the short work week before the Holiday.
AUG 22: Annual Family Night with the Clippers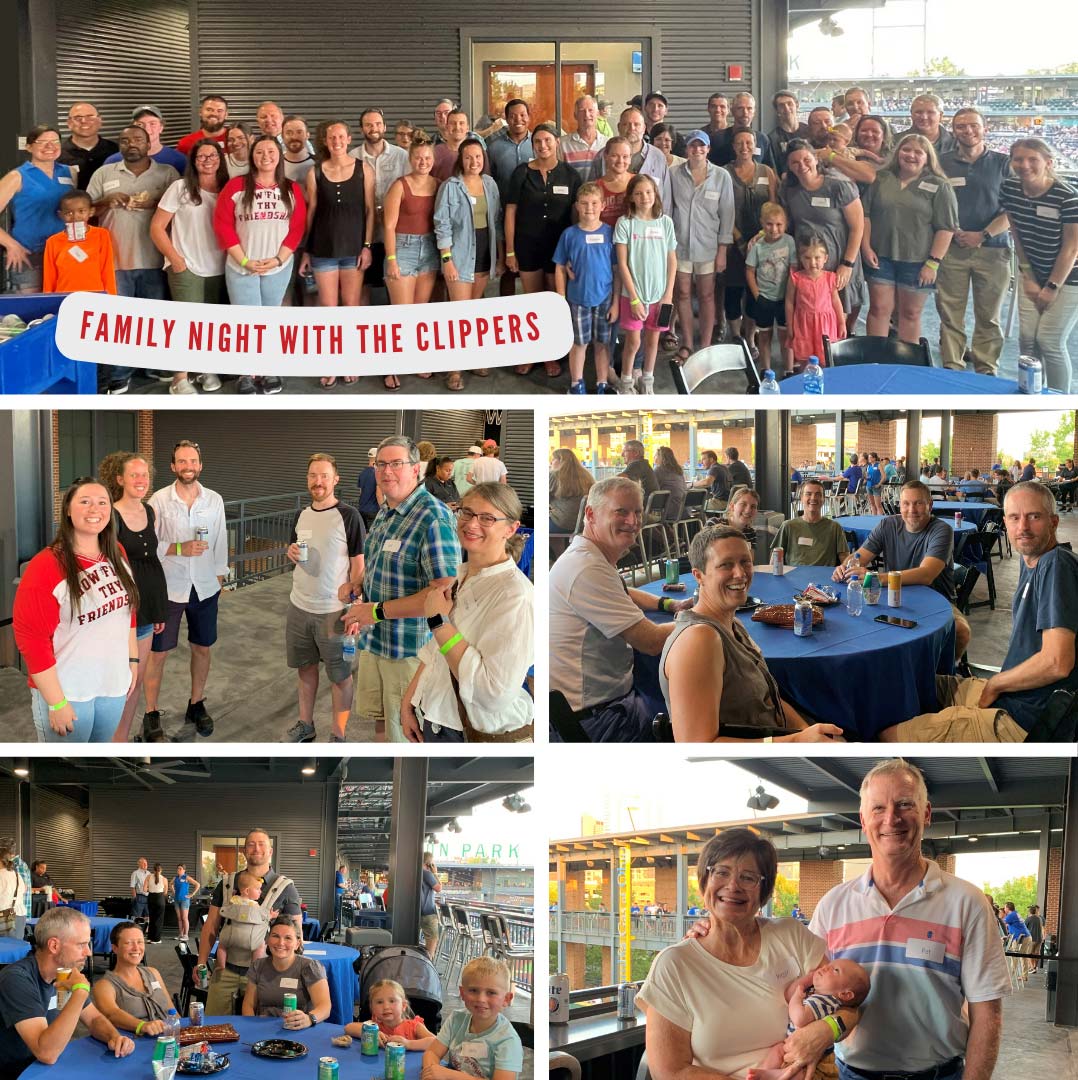 We all came together in August for our annual Family Night with the Clippers! It was such a fun evening and we enjoyed cheering the Clippers on to a win! We enjoyed a delicious picnic dinner and watched the game from one of our favorite spots at the stadium, the Pepsi Party Deck. A big shout out to John & Julie and Nick & Katie for bringing their little ones, whom we like to call, our newest engineering recruits! Hope to see you all next year!
JUN 22: 3rd Annual Corn Hole Classic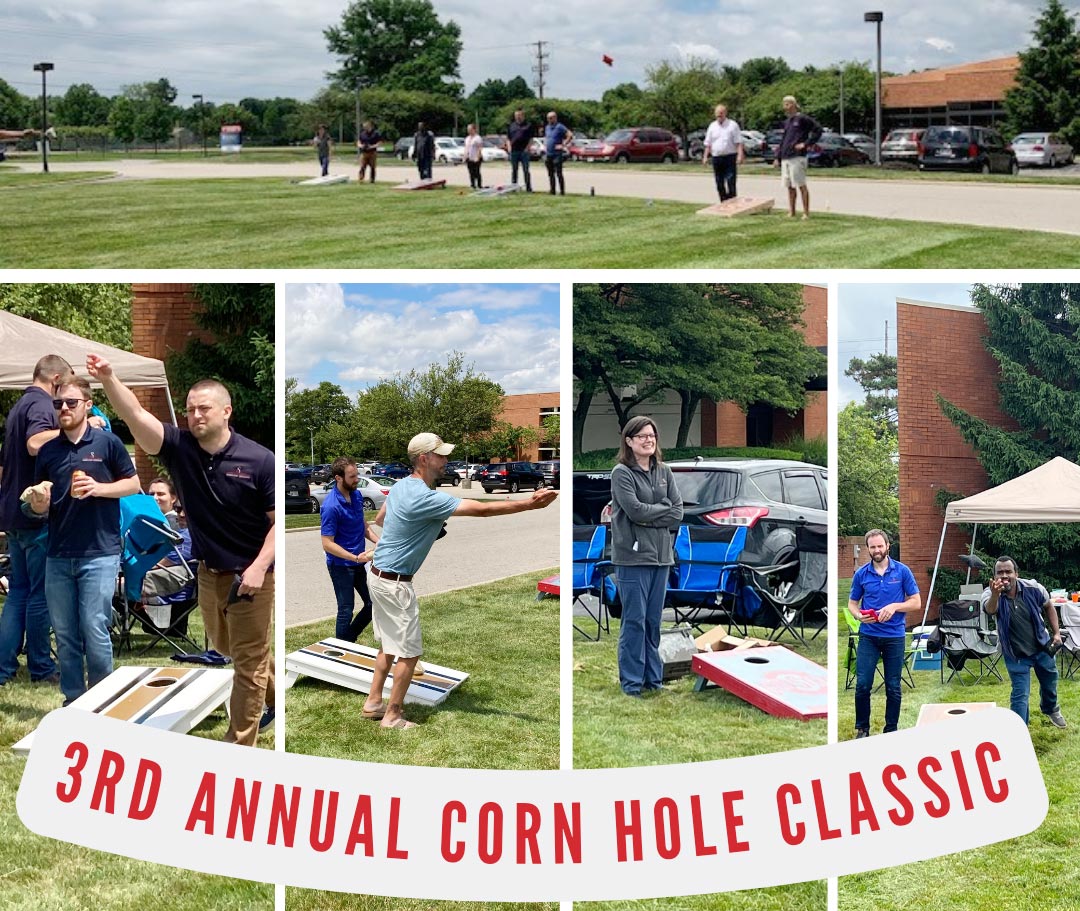 Shirk & O'Donovan hosted their 3rd Annual Corn Hole Classic this week and despite the questionable weather — a great time was had by all. It was a nice way for the staff to come together, relax for a bit and enjoy some time away from their work. This annual tradition started 3 years ago, and with each passing year, everyone seems to up their game and the competition gets tougher. John & Jon, two veteran staffers, came in 1st with David & Nate coming in a close 2nd and Pat & Greg finishing in 3rd place. Nice job everyone! Let the training begin for next year!
MAY 2022: Happy Hour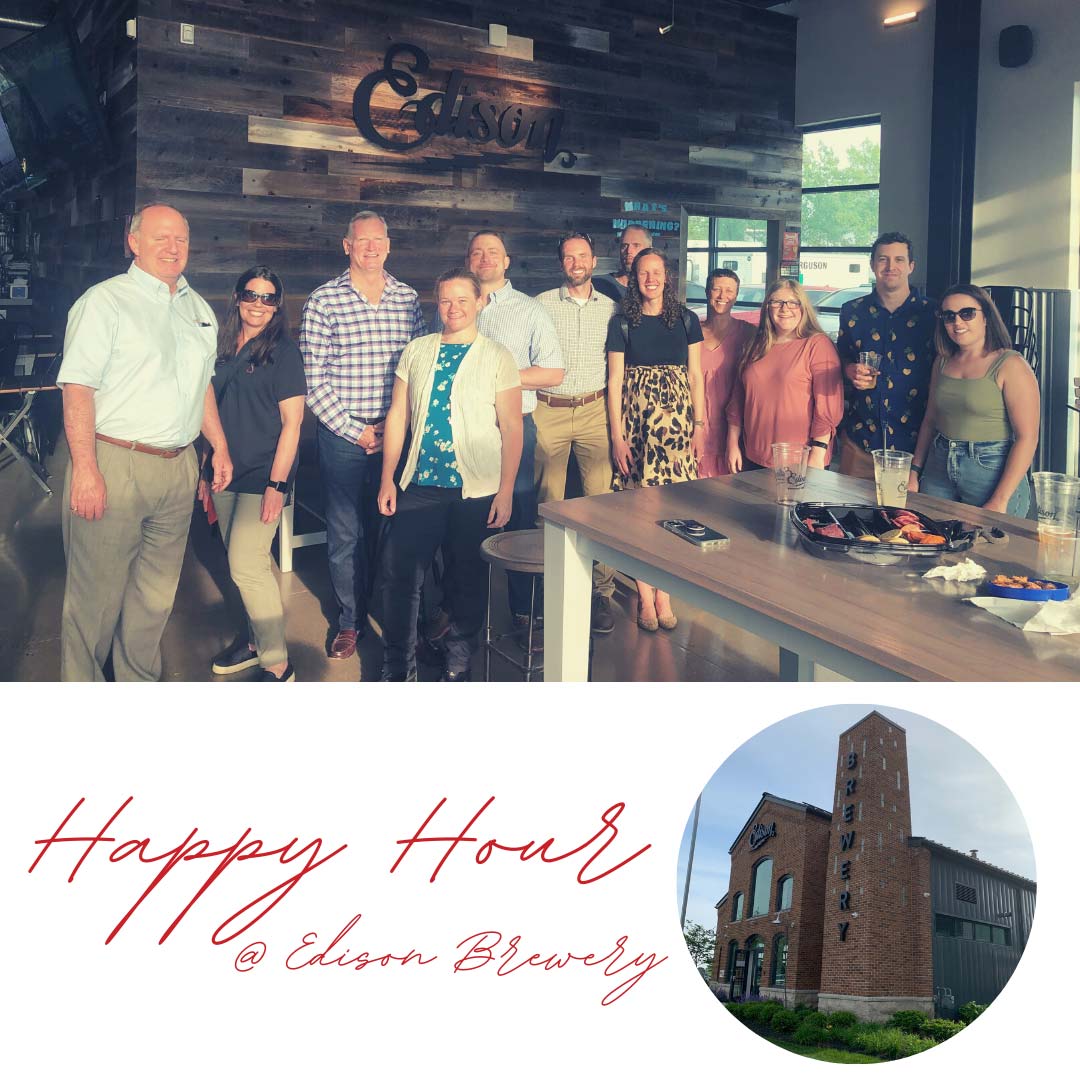 Each month, the staff at Shirk & O'Donovan all try to get together after work for Happy Hour — it's a great way for the staff to relax and unwind and it gives us all a chance to get to know each other a little better outside of work. In May, we ventured out to Gahanna to visit one of our local projects — the Edison Brewery, and it did not disappoint. As structural engineers, we know what's under the façade, but it is not very often that we see a finished project. This was a fantastic place and a fun evening out.
APR 22: NCAA Championship — Family Night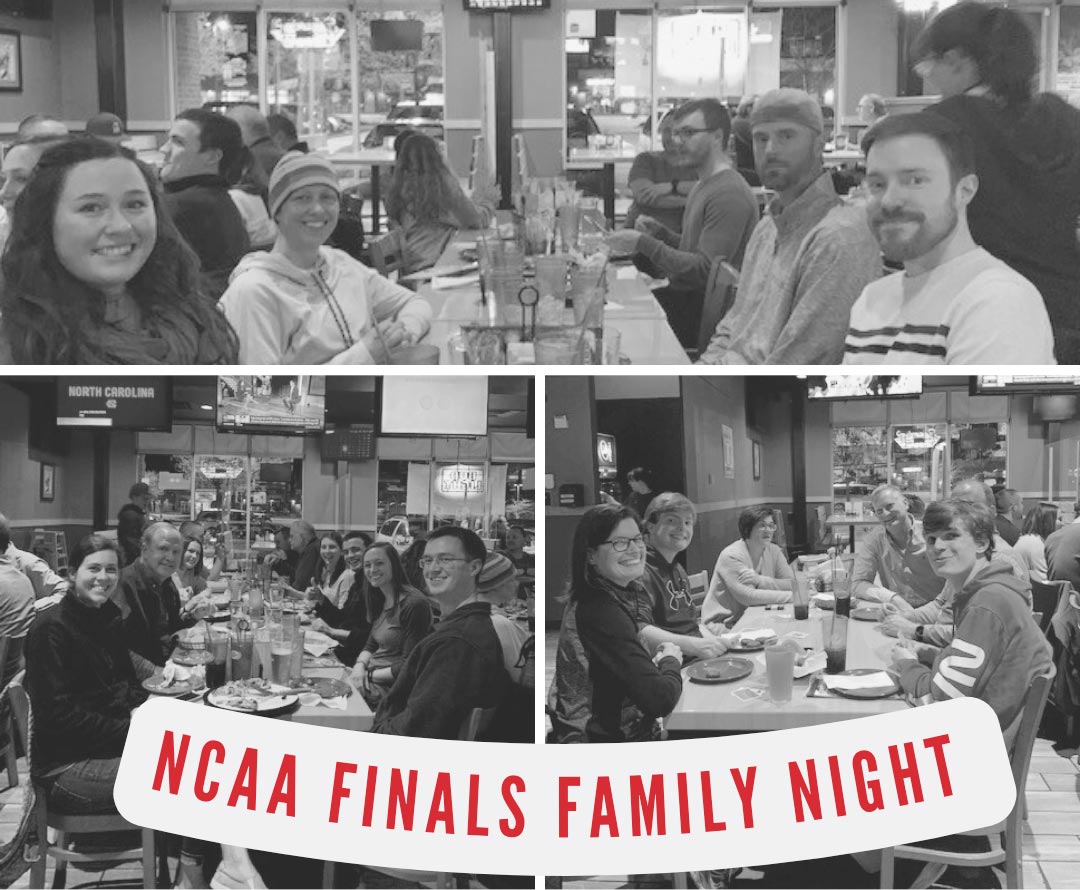 One of our longstanding traditions is back! On April 4th, our staff and their families all got together to watch the NCAA Men's Basketball Championship Game. This year, we went to Massey's Pizza Sports Bar & Wings at Graceland to watch UNC take on Kansas. We kicked off March Madness with a company-wide NCAA Tournament bracket and early on, most of our brackets were busted. After weeks of speculation — Chad thought for sure he had the win locked up at halftime — but as you know it's not over till it's over. Congrats on the big win Nate! Thanks to Massey's for staying open a little later than usual!
TECHNOLOGY: 2022 SEI/ASCE Structures Congress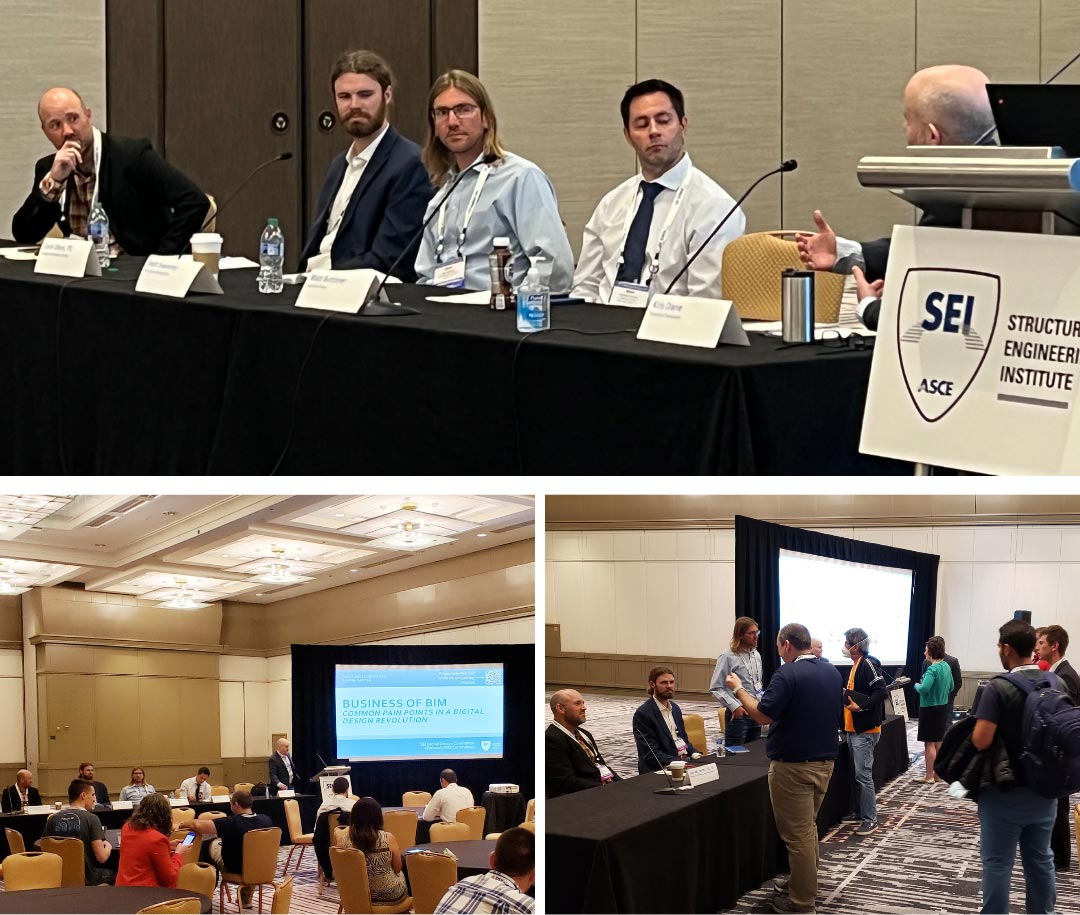 In April, Director of Technology, Guy Mazzotta P.E., S.E., was one of five panelists that spoke nationally at the 2022 SEI / ASCE Structures Congress in Atlanta, GA. He presented on BIM in the Digital Design revolution; specifically, how we can integrate practical structural engineering and multi-discipline design experience into our digital data to deliver higher quality projects. Guy is an active member of the SEI Digital Design committee as well as the Columbus AIA Technology in Architectural Practice group. He can be reached via email here.
MAR 22: Staff Gathering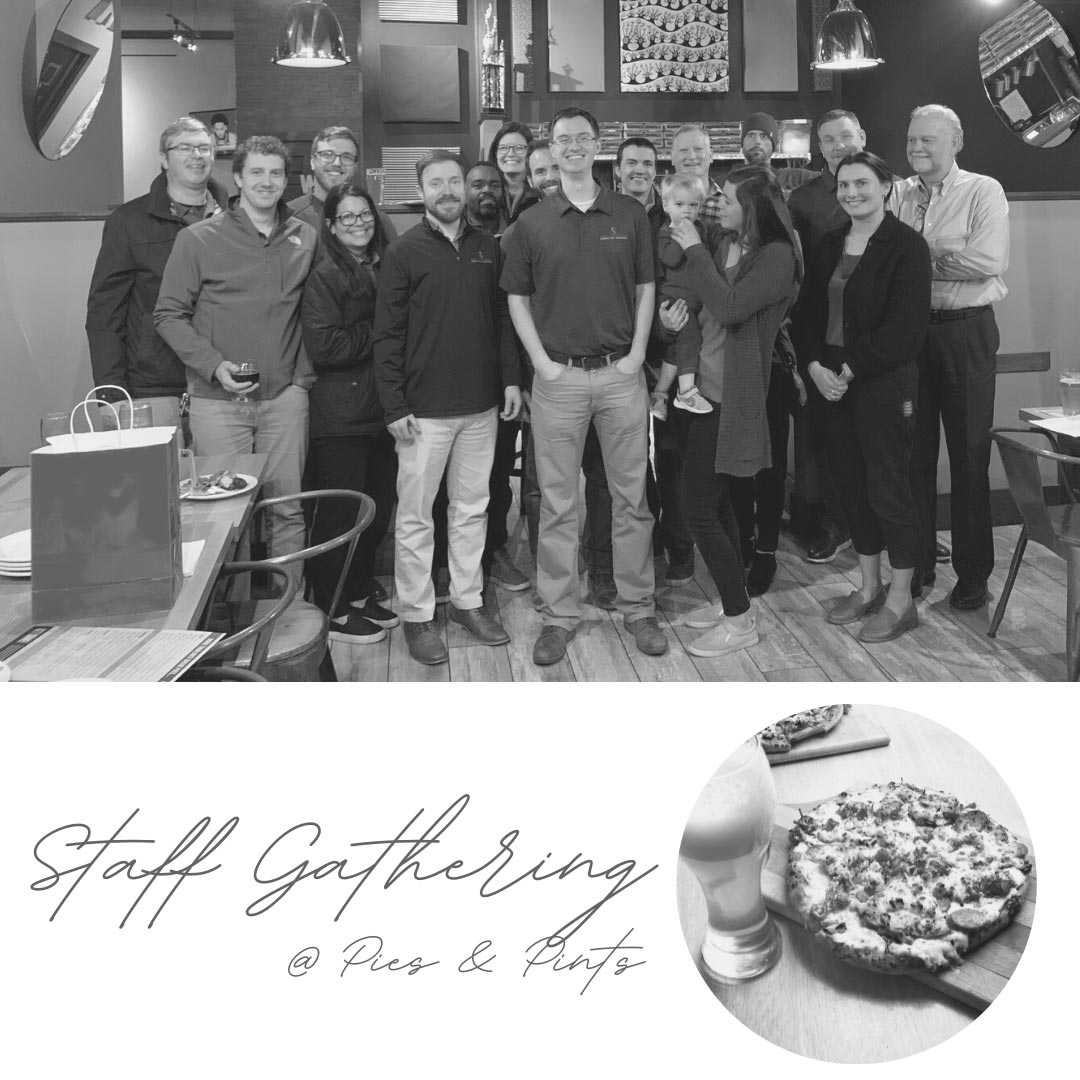 In March, we all came together to honor an employee for their contributions, and important career steps. We met up at Pies & Pints, a local favorite here in Worthington. We had an amazing turnout and there was plenty of laughs, good food and cold beverages to be had. We highly recommend any of the craft beers or specialty pies — you won't be disappointed.